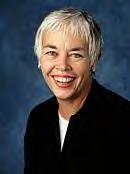 "I completed the course which deals with "Interior Decorating" (as well as Condo's & Co-Ops) and found the material to be extremely refreshing compared to the same old boring stuff offered by our local board or through NAR. One major caution to anyone thinking about doing a course from a school that offers to send you disks - DON'T DO IT! It screwed up my computer for days and cost me 10 times the amount I would have saved. At the WNY School of RE, there was no downloads (simply a print out off the Internet and no chance of viruses entering my computer - compared with some other CE providers). I'd recommend this School to any agent who wants to take easy to work courses that are INTERESTING!

Much gratitude,

Patricia B.
ERA - Westchester County

"I recently completed the Energy & Manufactured Home Course in order to renew my license. What I really liked the most about it was the flexibility it afforded me and how practical it was for my own home and the many ways available to save on heating/cooling costs. I'll never waste time driving and sitting in a class again!"

Thanks WNYSRE,
Samantha J.
Coldwell Banker, Brooklyn NY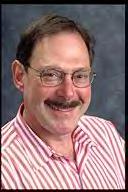 "I don't have best computer skills but the patient staff members at the School carefully explained - step-by-step what was needed for me to print the course so I could work on it during my lunch breaks at my day job. They weren't kidding - if you can send emails - you really can do courses from home."

Sincerely,
John D.
Stovroff Realty, Niagara Falls NY

"Me and my husband work together in real estate and since we both got licensed at the same time - our licenses expire at the same time. We really enjoyed the Home Inspection Techniques Course - we were able to print it out and work on it together each night after dinner. I liked not having to work around someone else's schedule or re-scheduled classes due to bad weather.

Sincerely,
Frank & Mary D.
RE Max Realtors, Albany NY