LIST OF NYS-Approved "AT HOME" COURSES
Become a Licensed Home Inspector
In a traditional classroom setting, students spend an average of 9 EXTRA HOURS by having to: drive back & forth to class at least 6 times (for a three day class); spend time to make arrangements for someone else to do their work while they are tied up in a class for 22.5 hrs; return missed calls & play phone-tag; get dressed - start the car, shave and fix your hair, shovel the driveway and/or sit in traffic, find & pay a baby sitter (if necessary), etc.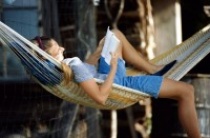 The extra NINE hours can be spent - relaxing - visiting with family or friends - or simply doing what you do best - LISTING & SELLING REAL ESTATE!
 
HOW EASY IS IT TO START DOING MY COURSES ON-LINE?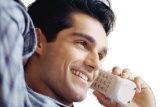 It's as easy as picking up a phone and calling us at (716) 633-9009 or toll-free at (800) 735-5395 and speaking to one of our friendly representative's who will help you decide what course best meets your needs, recording your name as you'd like it to appear on your CERTIFICATE OF COMPLETION (as well as other basic registration information) and payment with a Master Card, Visa or Discover Card.  If you prefer to send a check or money order - one of our representatives will simply call you in a few days after we receive your remittance to provide you log-on information. Checks can be sent directly to our central administrative address at the Western NY School of Real Estate  PO Box 702 East Amherst, NY  14051.

Sign Up NOW!
OUR COURSES GIVE YOU FREEDOM TO MOVE!
Yes - literally!  Your timing is based not only on your time on-line but also is calculated based on your time printing out the course material, reading and hand-writing your answers to questions throughout the course then later ENTERING the answers you've come up with into the system from which you originally printed from!  If you have the computer expertise to do EMAILS - you can do courses from HOME, OFFICE, PUBLIC LIBRARY or anywhere there is a computer with Internet access.   New York State regulations forbid us from grading your work (as a requirement to earn your continuing education). As a result - as long as you answer all of the questions (which can be easily found in the course) you are guaranteed to earn your CE credit.  Certificates of Completion are dated the date YOU FINISH the course [not when your work is finally reviewed]!
COMMONLY ASKED QUESTIONS...
1. If my license renews in the next few weeks - will I get my certificate of completion in time in order to send it with my license renewal?  ANSWER:  Please understand that it will take a MAXIMUM of 20-30 business days to print your certificate & Official Transcript.
You should never send a copy of your School certificate of completion with your license renewal to the Division of Licensing when simply renewing your license (as the Department does NOT keep track individually of courses completed by licensees). Make sure to keep your certificate in a secure location in case the State audits your education record.  We charge $35 to reproduce each certificate should you lose one that we originally issued you. At such time you must present certificates with our "raised New York State Certified School" seal.  Audits can cover periods of time over 2 years or more.  The total hours taken must add up to AT LEAST 22.5 hours or you are considered not to be in compliance and can be fined up to $1,000 and your license suspended or revoked.
2. How does the State get notification that I completed a course at your School?  ANSWER:  At the end of every semester, we send a listing of students who have completed courses with us or at our affiliated Boards of Realty throughout the State of New York.
3. Can I take my NYS Salesperson Course, Broker Qualifying Course or Appraisal Qualifying courses on-line too? ANSWER: At this time, New York State does not allow the on-line or video mode of delivery for these courses and has no plans to do so in the forseeable future.
4. What if I do a course on-line and run "short" on time and I don't find out until after my license renewal date because my work hasn't been reviewed in a timely fashion?  ANSWER:  We have hundreds of students taking courses on-line at any one time.  It is near impossible to be completely caught up at all times.  As a result, our policy is to closely monitor all students both on-line (with special SQL servers and timing mechanisms) and via email & personal contact.  Less than 1% of our students run short on time and our policy of dating your certificate the date YOU complete the course ensures that regardless of any mistakes you might have made while doing the course - your continuing education requirement will be satisfied legally.  Students who have incomplete work will be required to finish (even if past their license renewal date) within 30 days - otherwise the results of your work will be invalidated.  This policy prevents abuse of our attendance policy that requires ALL work & questions to be completed PRIOR to license renewal dates.
5. Are questions multiple-choice or true and false throughout most courses done on-line?
ANSWER: There are many questions that fall into these categories, however, in order to keep courses as interesting as possible - students will find a variety of "personalized" options that allow participants to select topics within a course of interest to them.  For example, in our "Real Estate Issues Affecting the New Millennium", students can select topics under the Department of Housing & Urban Developemnt part of the course that has to do with either - Urban Dweller Considerations or Rural America Issues that affect real estate agents. There might be a section of a course that requires you to read an article then summarize your understanding of what was read "in your own words".  In other words - you get options & variety in most of our on-line programs.  We remind you that we are not allowed to grade your work - our staff is only required to ensure that all questions have been answered and the State's minimum timing requirement/mechanism has been met.
6. Some of your older Internet-delivered courses require me to enter in my LAST NAME and LAST 4 DIGITS of my social security number - why?  ANSWER: Due to the large volume of participants taking classes from a variety of email locations, it makes reviewing and crediting work much easier to just have everyone enter their last name and the last four digits of their social security number in all SUBJECT area's of any email boxes that open when clicking onto "RESPONSE".  We remind participants to click response when answering questions which generally cover and entire section or "chapter" of work.  You would never click response for each and every question WITHIN the SAME chapter or context of material!  By including four digits (whether it be your actual last 4 digits of your social security number or any bogus 4 digits), we can more efficiently review and credit your work more accurately.
7. Why do I have to sign-on when starting your Internet-delivered courses?  ANSWER: This is part of the communication process that allows us to track your active participation in the program so we can more efficiently review your work in a timely fashion.  When signing on - we want you to give us your name as you'd like it on your Certificate of Completion, home mailing address, phone numbers to contact you at and name of the course you've registered for.  This also serves as a "check & balance" for our registration process and Master Registration System which prints lists to the Division of Licensing, Department of State.  In addition, we ask that you give us a phone call when you've finally completed any of our Internet-delivered courses just to ensure accuracy with our reviewing of your work in a timely manner.
8.  Why can't you tell me if you've received some work I emailed in just last night? ANSWER: Due to the volume of participants in our on-line courses - our staff of reviewers sometimes fall behind and are limited in providing "real time" answers (unless there is a critical situation on-hand).  We appreciate your patience and ask that you give us about a week or ten days to finally review all answers you've submitted - especially during times of high volume.  Your patience results in us being able to provide you with some of the lowest prices available anywhere in the Northeast United States for real estate continuing education courses.
9. What if I'm not sure whether an answer I've submitted actually was received by the School?
ANSWER: Students are reminded that most computers have a "sent bin" that records ALL EMAILS sent by the user until they are physically deleted by the user.  As such, your work should be safe & sound on your system.  In addition, your computer will show when and to whom the emailed responses were made to [which is proof of your submission - if necessary].  Whenever you respond to any questions and have a gut feeling that the work did not go through properly - you're best off RESUBMITTING the work.  We'd rather receive your work twice than not at all!
10. I read that you'll match prices for courses - how does that work? ANSWER: There are some other providers that allow members of their Board to receive discounts of up to $50 from what we typically charge.  Since we do not have different pricing levels whether you are a member or a non-member of some board or organization - we have only one price structure.  If you have some literature from another New York State accredited School for on-line training at a lower price, call the School for information on how we might match the pricing.  Keep in mind, however, if there is a fee for disks, postage fees, administative fees or other fees charged by the other School, our matching price is the LOWEST fee you would pay if you were eligible for the competing program.
11.  Sometimes when I call the School I go right to voice mail - why doesn't someone answer the phone?  ANSWER: We believe at the Western NY School of Real Estate that it is better to have an option of leaving a message over that of other popular methods used by other School's or College's including: busy signals, computer directed voice mail webs with multi-level layers requiring numerous numeric entries and answering services with no knowledge of the business.  Our continual cost containment procedures have enabled over 1,500 students a year to successfully sign-up and take many courses including those which we traditionally offer in the class room, video-delivered courses at our NYS-Approved locations throughout the State and of course, Internet-delivered classes.
12.  I heard that the School offers "proctored" courses - what does this mean exactly? ANSWER: When we started offering Internet-delivered classes, a farily large portion of our student population expressed interest in the "topic areas" covered by the course but either did not have a computer to do the course or did not know how to do emails in order to do OUR Internet-delivered courses.  As a result we have set-up "proctored classes" that can be done at any of our NYS-Approved locations OR at ANY REAL ESTATE OFFICE or ANYWHERE in the world (providing there is a place for us to plug in our lap-top computer).  We have faculty members that travel all over the State to assist offices with "proctored" Internet-delivered classes so that agents can earn their continuing education AND participate in topics of interest to students.  Our staff members assist participants with any computer-related parts of the course on OUR lap-tops that already have Internet connections (therefore the office computers do not have to be used or the office Internet connections).  This option is ideal for those people who don't want to travel to School and want to work with groups within their own realty office.  Our friendly staff works side-by-side to assist students with any computer-related questions or concerns that arise.
13. Is that true that a student can "repeat" any Internet-delivered course that they had taken in a previous license period for HALF-PRICE?  ANSWER:  Yes, but 22.5 hour classes have an exception!  Students can take an Internet-delivered class at our School that was taken for a previous license period for half-price (but no less than $109) providing that no special discounts were provided and that certain minimums are met.  Simply call and ask the Educational Coordinator for more information.  While we recommend that students pursue topics that vary and are of interest to them, we also respect the inherent cost-savings accomplished by this very popular School policy.  NY Department of State regulations allow students to repeat courses as long as the course is not covering the SAME license period.
14. How do I know that a course at the Western NY School of Real Estate is REALLY approved by the Division of Licensing for my license renewal?  ANSWER:  The answer is quite simple, New York State issues an approval number for EVERY course they approve starting with a letter "M" or "C".   The "M" represents a course that is LESS than 22.5 hours in length and "C" indicates that it is 22.5 hours in length.  We remind State-licensed & Certified Appraisers that courses with the C/M approvals DO NOT satisfy New York State requirements for THEIR continuing education requirements.  Please verify with the School's Educational Coordinator before registering for courses that have a C/M approval number.  It is YOUR responsibility to verify this information PRIOR to registration.  For NYS Salespeople and Brokers who are renewing their licenses, the School WILL NOT allow you to register for a course that DOES NOT offer CE credit when attending the Western NY School of Real Estate!  We have very few courses that are not approved - it is just our standard practice to offer ONLY NEW YORK STATE APPROVED course work (as to minimize confusion).